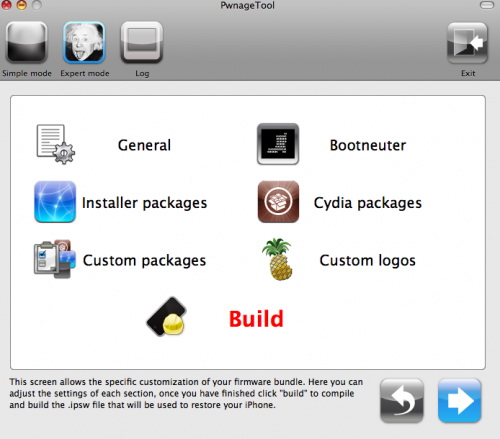 In addition to announcing a new version of Redsn0w, MuscleNerd has announced a PwnageTool port to Windows and Linux:
When asked about PwnageTool, MuscleNerd said via twitter "they can compile now for wxwidgets for redsn0w 0.9, so pwnagetool port can be based on this", "and so that means, pwnagetool port for windows and linux. For OSX it's all on @wizdaz of course

"
PwnageTool lets you build custom ipsw files which can include personalized boot logos as well as automatic installation of applications. There is also project called Sn0wBreeze, a port of PwnageTool to Windows. However a port from DevTeam is of course more preferrable.
The latest version of PwnageTool 3.14 can be downloaded here.